members' SENIOR Ski Tours
JOIN IN THE FUN AND FRIENDSHIP
Every Thursday afternoon from January 3rd to March 14th, a group ski is hosted by Wostawea for senior member skiers. Skiers gather in the basement of Killarney Lake Lodge (1600 St. Mary's Street) between 1:30 and 4:00. Trail guide skiers lead the ski with a mix of faster, average and slower speeds so that no one is on their own, unless they want to be of course.
The purpose of the Senior Ski Tours is to have fun, make new friends, get a bit of a workout and to be with other Wostaweans who who share your enthusiasm for skiing. Hot chocolate, tea and goodies are always appreciated at the end of the ski tour when skiers gather downstairs in the lodge .
The 2019 Senior Ski Tours start on January 3rd and finish on March 14th. If the weekly group ski is cancelled because of poor weather, a notice will be posted on the Wostawea Facebook site.
For information, please contact Ernest Macgillivray by telephone: 506-220-0575 or email Ernest at ernestmacgillivray@gmail.com .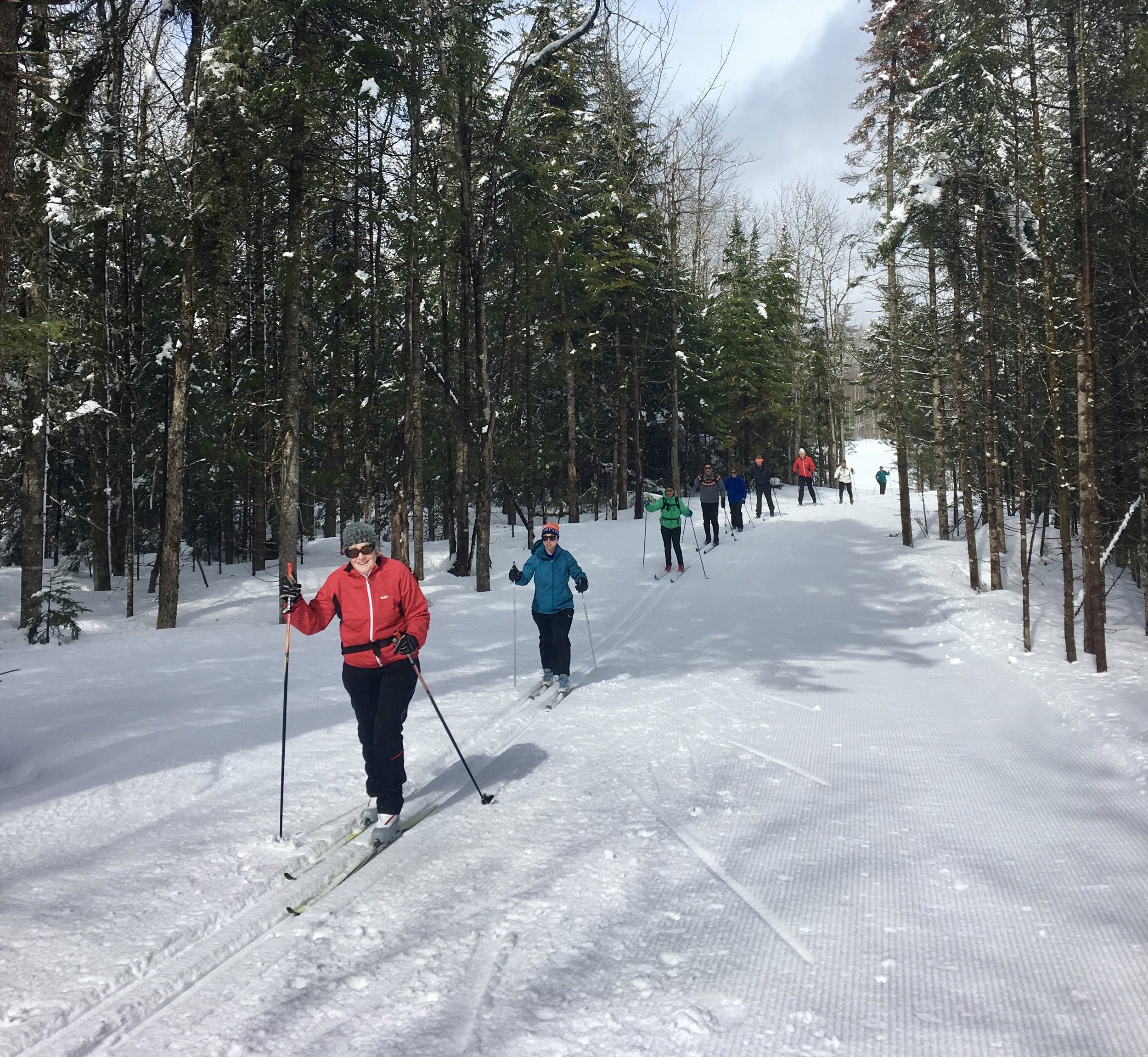 Fun, fitness and friendship with fellow Wostaweans every Thursday afternoon on the trails of Killarney Lake Park